Services
- New installation: 6" Oversized Seamless gutters, 3x4 down spouts, Leaf guards.
- Maintenance / Repair: Replace or resecure existing gutters, down spouts leaf guards.
- Cleaning: Gutters and down spouts.
Products
Gutters: 6" Oversized aluminum seamless gutters manufactured on site to ensure a custom fit.
Hangers: Hangtite gutter bracket.
Srews:
Protects Against corrrosion, rust, and electrolysis
- Lasts up to twenty times longer than any ordinary zinc-plated screws.
- Fully laboratory tested.
- Popular sizes available in natural white, musket brown, and silver.
Gutter guard: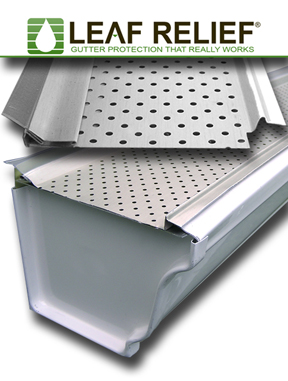 Gutter Protection
Adding gutter protection to existing gutters virtually eliminates gutter cleaning and ensures that your system works as it should, protecting you against leaks and damage that can occur to your home when gutters are clogged.
Colors Available for Oversized Gutter
All colors are baked onto the aluminum coil with a 20 year guarantee.